Well tune your ears into Christchurch's hottest radio station 91ZM and you can get the chance to win an awesome

This styley little number comes fitted with a

Mobiltronics pre-paid cellphone with it's own car kit.
It'll sit right beside the hot

car stereo system.
Then there's the funky

IMac computer from Apple plus a set of

his & hers mountain bikes
from Bicycle Business..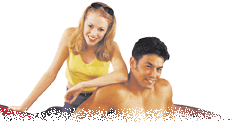 We can't throw in the set of 6 free Ginzu steak knives but we can give you a
trip for 2 to either LA or London to see a concert,
all wrapped up with three nights accommodation and a grand to spend. ($NZ 1,000.00)

And rounding off the whole deal are Movieland Passes for a year (4 passes per month) plus a $1000 voucher to spend at Dive HQ/Dive & Ski World.

One year's free membership for one to Olympus Health & Fitness

And a $100 free dining voucher every month for a year at Azure on The Strip.

Just listen to 91ZM for your chance to pick up a cool instant prize and be put into the draw to Get A Life! Or check out www.getalifeatzm.co.nz and play the interactive car game to qualify for an entry.
Or if you're a technophobe catch the 91ZM team out and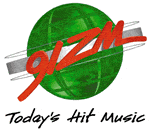 about with the Mazda and pick up an entry form.
Just listen to 91ZM for details.